Support Desk (version 4.0)
Welcome to BarkBuilder's Online Help Desk for Version 4.0 of the platform. If you're looking for help with Version 3.0, please login to your 3.0 account and click on Support.
Please feel free to search our Knowledge Base (below) for answers to the most frequently asked questions. If you can't find what you're looking for, please Submit a Ticket in our Support Desk.
---
More Back to Knowledge Base
Step 5: Understanding Widgets
Page Banners:
You can use your page banner to display information and rotate through images. You can even insert text over top of your banner images.
Note: Your home page is where the banners are usually located, but you are able to add banners on every page if you like.
To edit your banner, select 'Edit' or the little gear icon.
A window will pop up on your page.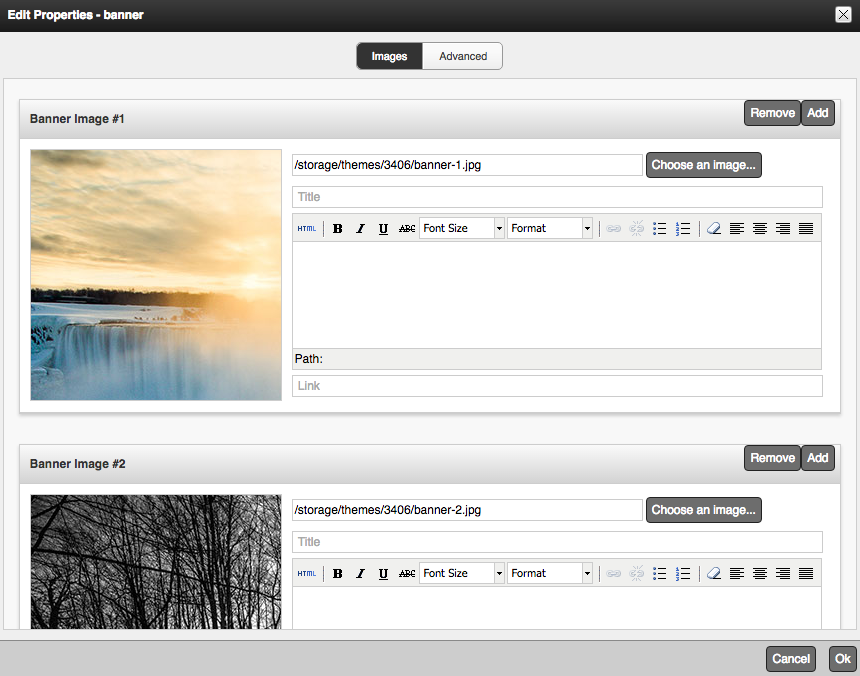 You can see a preview of the banner image and the position (ex #1, #2 etc.) of how the will rotate through.
To change your banner images select 'Choose an Image'.
This will take you to your File Manager, by default it will display 'Theme Files', select "My Files" to view your uploaded images.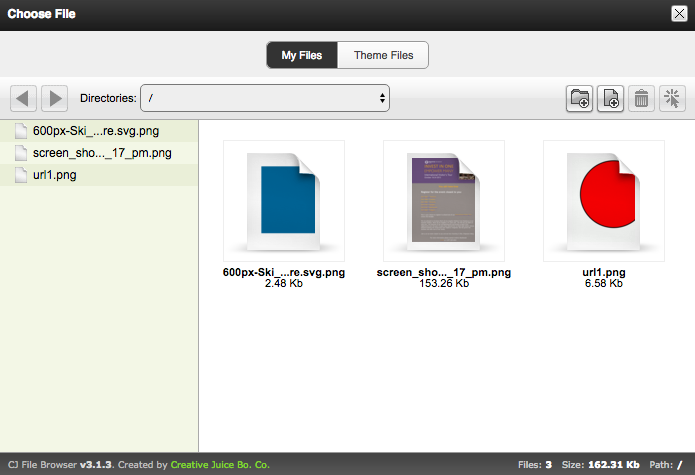 Once you choose an image, select it by double clicking your mouse.
To add another banner image, select 'Add' at the top of your box.
When you click 'Add' you may need to scroll down to see the newly added banners.
To remove banners, select 'Remove'.
If you don't want a rotating banner you can remove all but one image to keep it static.
Linking your Banner:
To link your banner, copy and paste the URL into the 'Path' section of your Banner Widget.
Advanced Banner Settings:
Your advanced banner settings will help you control the speed and transition at which your banner rotates. 'Effect' controls the look of the transition between slides. Modifying 'Timeout' and speed will change how fast or slow each banner progresses. You can also choose how the caption (text) will be displayed through 'Show Caption'.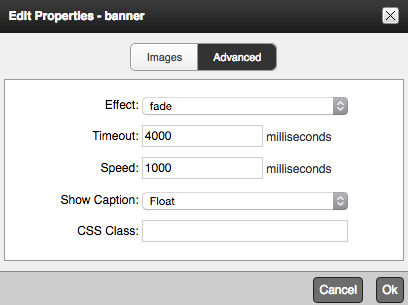 Breadcrumbs:
Show a user where they have been by adding a 'Breadcrumb' widget. This will display the various pages the user has been to.

When inserting the 'Breadcrumbs' widget on your page a properties box will pop up.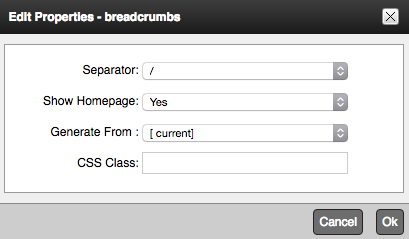 You can control the 'Separator', the icon that spaces the page titles.
You can select where you want the breadcrumbs to be generated from, this means the origins or starting point for the breadcrumbs based on your site structure.
Columns:
Columns can help you control the layout of your page. They are unique that they are the only widget that you can place a module inside.
You have the option to select how many columns you want on your page by selecting 1, 2, 3, or 4.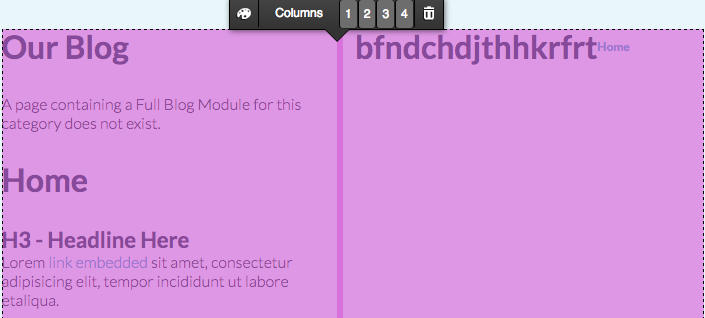 The picture above shows a two Column layout.
You can also modify the size of each column by selecting the pink center lines and holding your mouse as you move it back fourth to get the desired size.

Navigation:
Your Navigation allows your users to go to the needed page.
After dragging a Navigation widget to your page you are able to modify the style of Navigation through the properties.
'Generate From' controls where the navigation will start based on your Site Structure ('Root' will show the whole site structure. 'Current' will generate from the current page you are on and display the subpages. 'Parent' will display the page which all the other pages fall under).
You have the option to show how many pages you want in your Navigation by setting the 'Max Items'. If you have sub pages you can control how many of your subpages are shown with the 'Max Depth'.
The Class option is an advanced user option.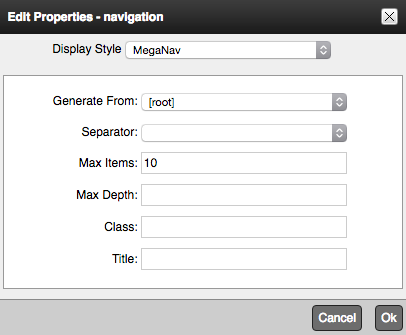 Display Style:
Meganav : this will display all your pages and site structure in a horizontal layout
Horizontal: This will display your navigation in a horizontal layout, however subpages will also display this way.

Vertical: This will display your navigation stacking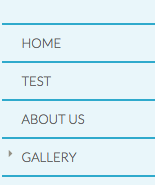 Thumbnails: Your Navigation will be displayed as thumbnail images. You can set the images within your Page Properties located in your site structure.
Teaser:
A Teaser widget creates a compact version of a Module. If you just want to show a little bit of information instead of the whole Module you can use the Teaser widget.
When you drag the Widget on your page it will ask what Module do you want it to take form as. It will do this by displaying the page and the Module type.